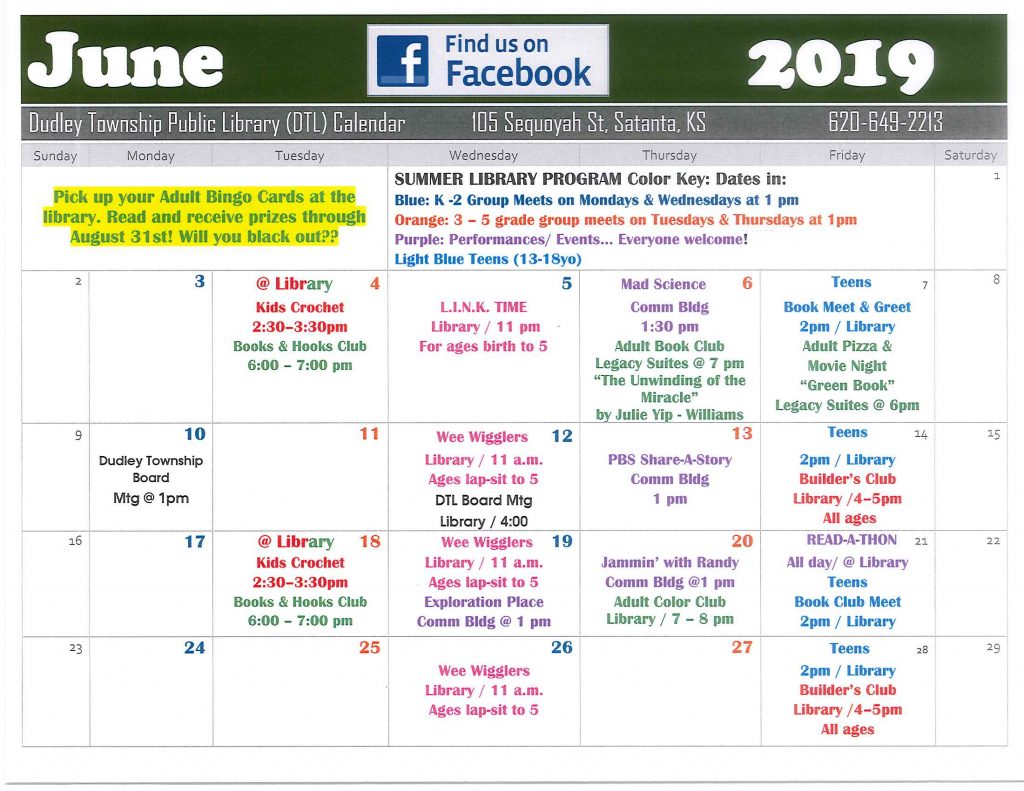 "Universe of Stories"
Something for EVERYONE!
Adults, stop by for your Book Bingo cards to get in on the action! New this year are the weekly Friday afternoons (2pm) with teens!

Stop by the library for more information on reading and attendance requirements for our Summer Reading grand prize, an out of this world trip to Hutchinson Cosmosphere!!